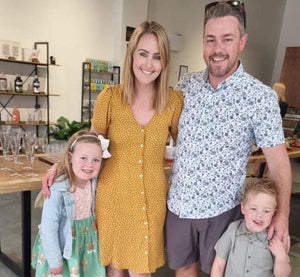 "Let's open a gin shop"
The Juniper Collective was born from a fortuitous moment during the August 2021 Lockdown when Ashleigh, savouring a refreshing G&T, envisioned a venture that would cater to a previously unmet need in the market.
Recognising the undeniable potential for a dedicated space to highlight the craftsmanship of Aotearoa New Zealand's own gin makers, Ashleigh embarked on a mission to establish a boutique gin shop that would not only showcase the finest local spirits but also serve as a hub for fostering a deeper understanding and appreciation of the craft. Two months following her revelatory lockdown experience, Ashleigh made the bold decision to transition from her teaching career to bring her vision to life. Thus, The Juniper Collective was born, now standing as a testament to Ashleigh's passion and dedication to celebrating our rich gin industry.